This is about the most basic knot for tying hooks and swivels.
Very simply pass the hook length through the eye of the hook and make a few twists back along the line. Then take the tag end and pass it back through the loop created at the eye of the hook.
The amount of twists required is directly related to the gauge of the line used,the thicker the line,the less the turns. For 10lb line I would do about 8 turns,and for 50lb line 4 or 5.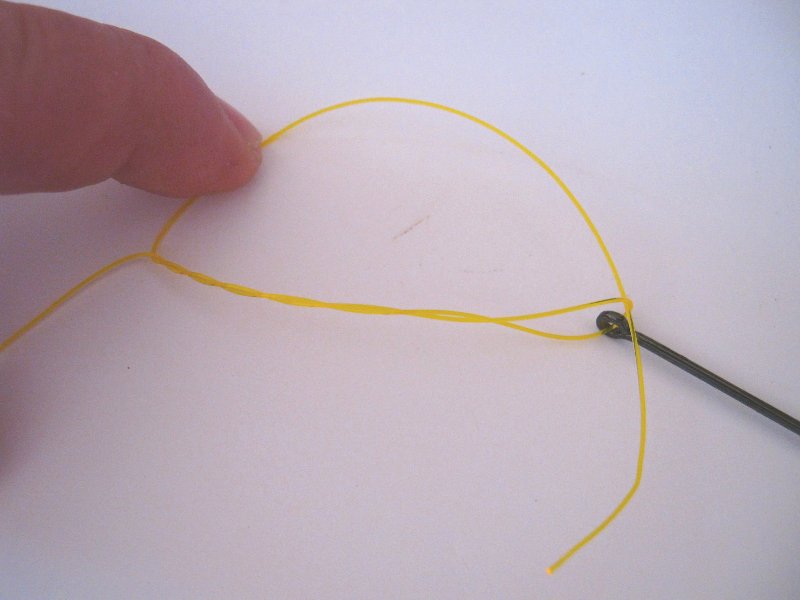 Now lubricate the knot with saliva and steadily pull tight.